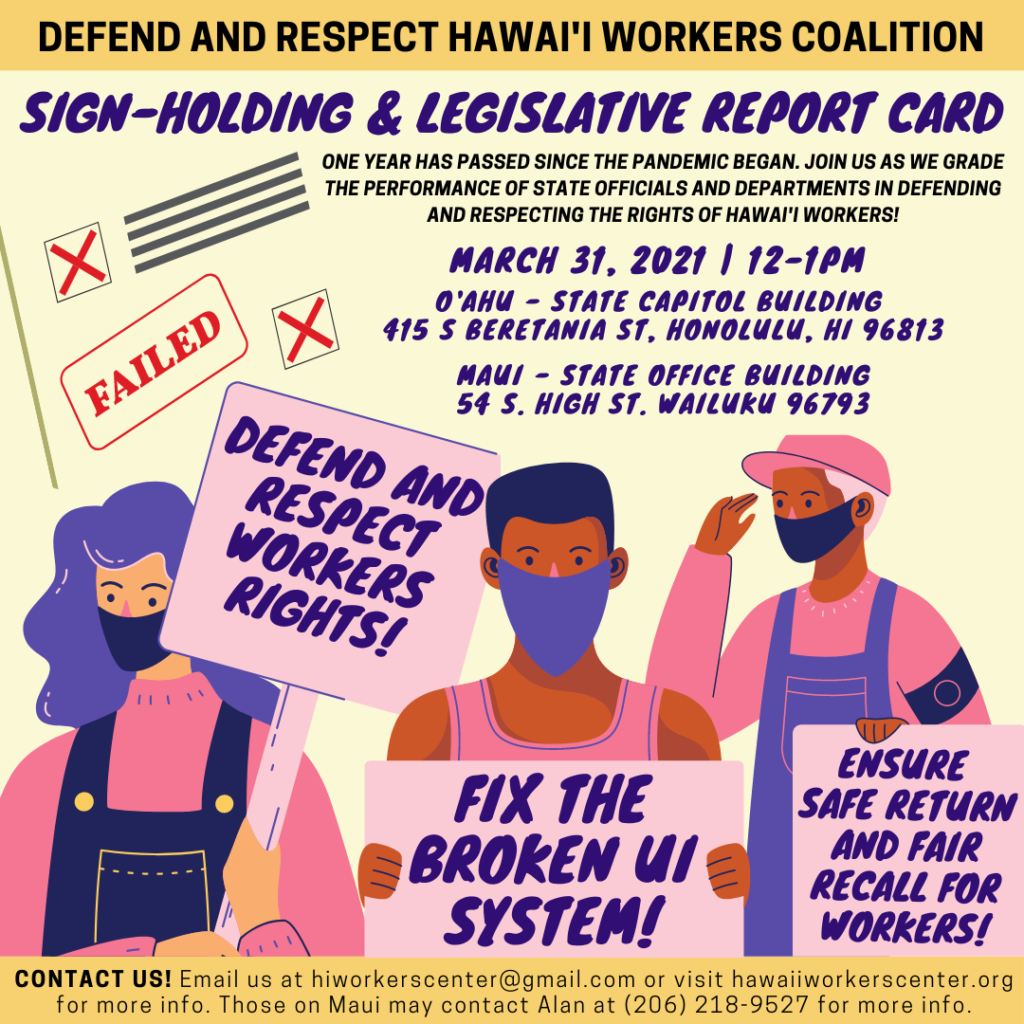 It has been over a year since the pandemic began. Join us as we grade the performance of state officials and departments in defending and respecting the rights of Hawai'i workers! Join us on O'ahu at the State Capitol or on Maui at the state office building on March 31 from 12-1pm.
-PAST EVENTS-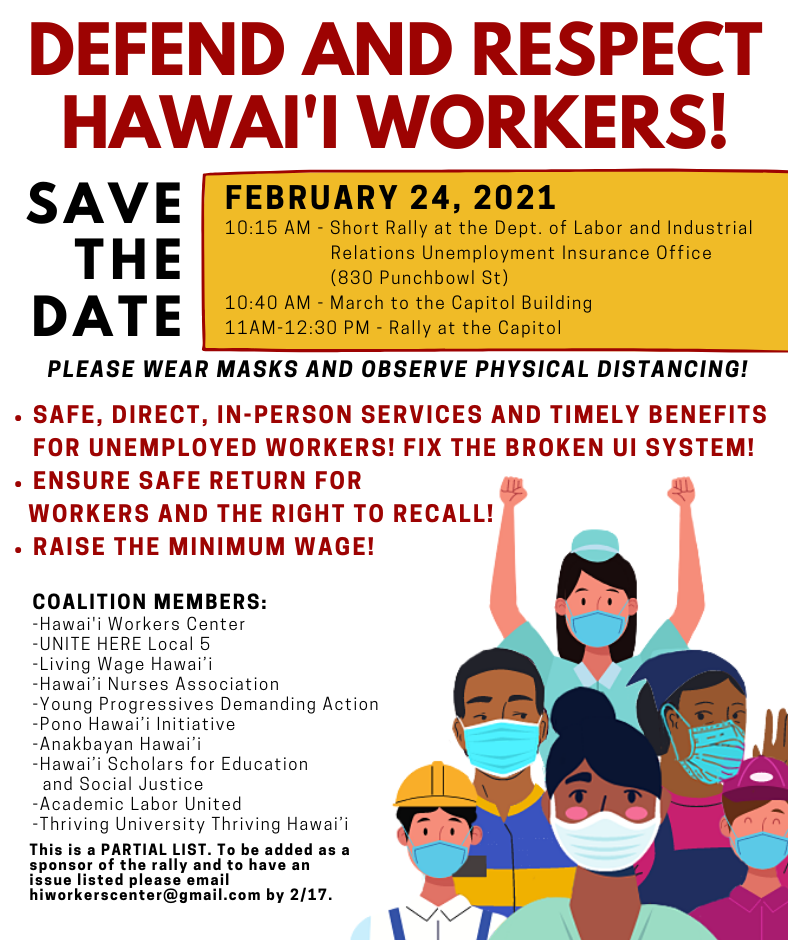 A coalition of concerned community organizations and unions have united to hold an action on Wednesday, February 24. It will begin at the DLIR Office (830 Punchbowl St.) at 10:15am to call for the Unemployment Office to safely open up for the many workers in Hawai'i who are struggling with receiving their unemployment insurance. We will then bring our demands to the Capitol where we will also rally for workers to have a safe return to their jobs and the right to recall. We also demand for an increase in the minimum wage to a living wage.
If you or organization would like to join the coalition, bring issues, or have questions, feel free to email us at hiworkerscenter[@]gmail.com.
We hope to see you at the action on Wednesday, Feb 24 with your masks on — save the date!